American Standard stripped truss rod repair
Strat/Tele tapered neck pocket shim!
Hipshot upgrades for American Standard, Vintage Strat,
and now for Mexican Strat! (Narrow spacing and screw spacing)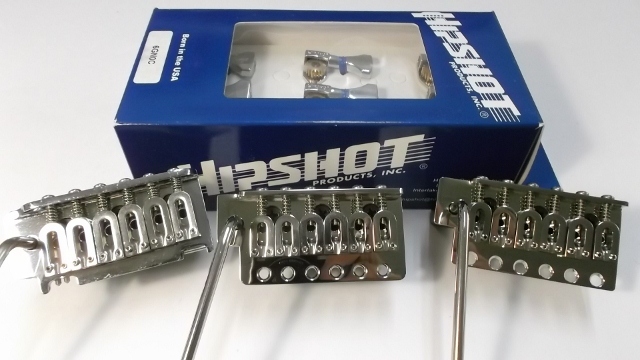 American Standard Upgrades
GraphTech trees and nut, a direct replacement Hipshot Tremolo
made from billet steel,(not cast),
Improves tone and tuning stability. Super smooth tremolo uses roller bearings
instead of knife edge that wears out quickly. *IN STOCK*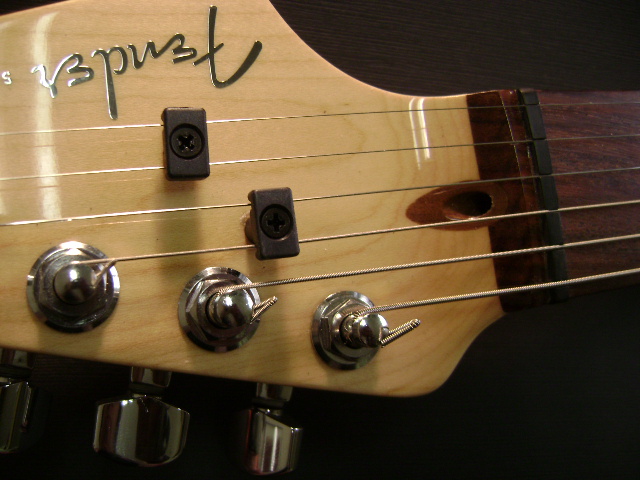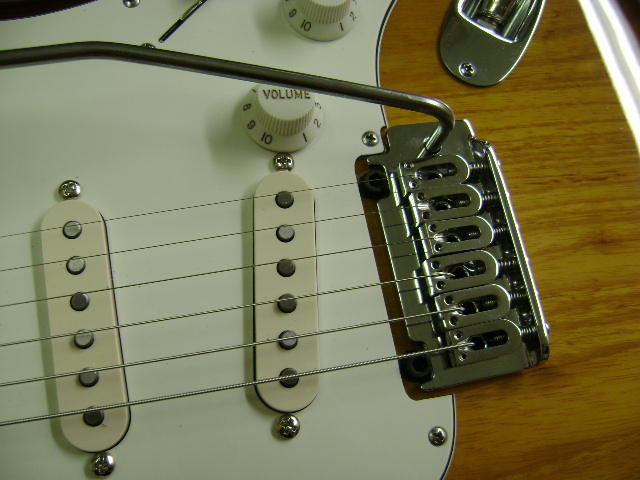 Hipshot vintage tremolo upgrade. Stainless saddles and plate with steel block.
Modern look with better tone and sustain. *IN STOCK*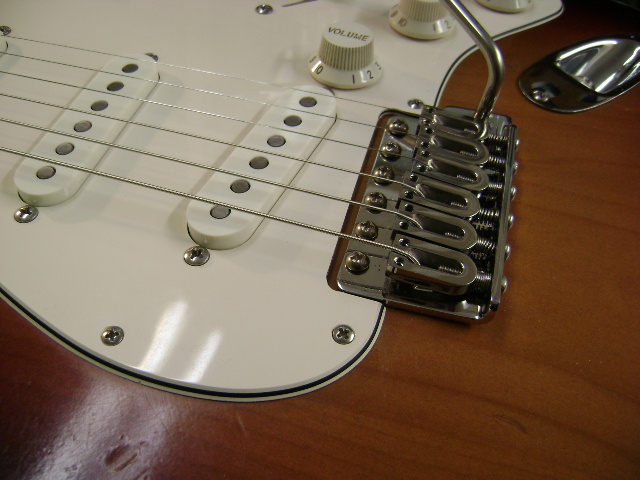 Callaham Am. Std. Upgrade!
Machined steel block. High quality steel saddles
Crisp dynamic tone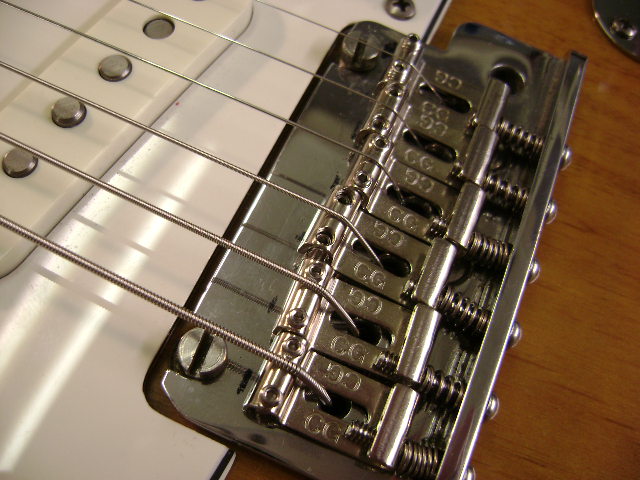 Mexican Strat Bridge Upgrade
Before: Inferior steel saddles, height adjustments screws loosen up, cast block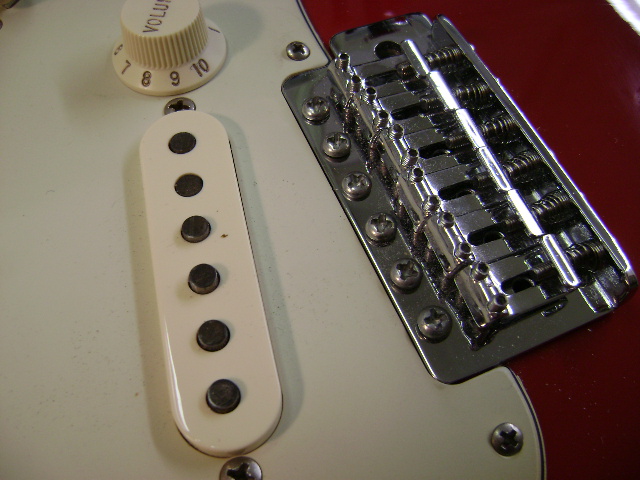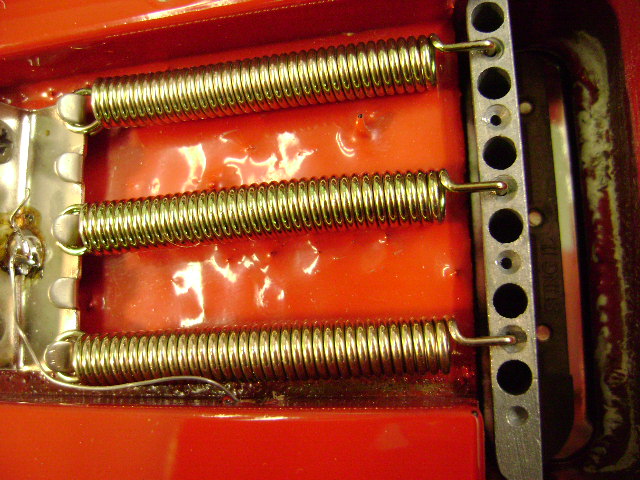 After: Hardened steel saddles, tighter tolerance screws won't loosen up, steel machined block and arm
Hardened steel claw and screws too!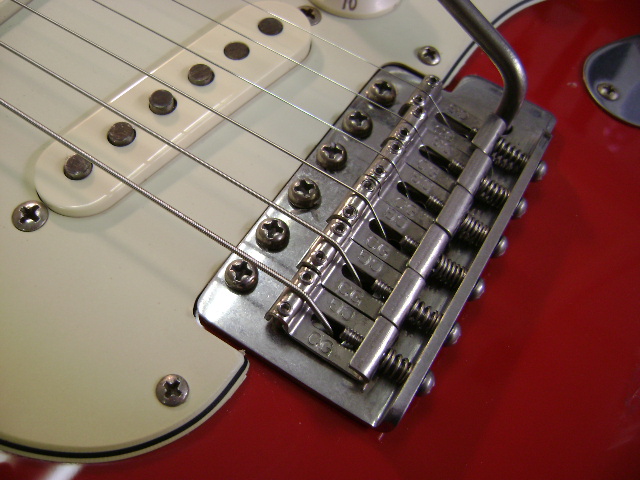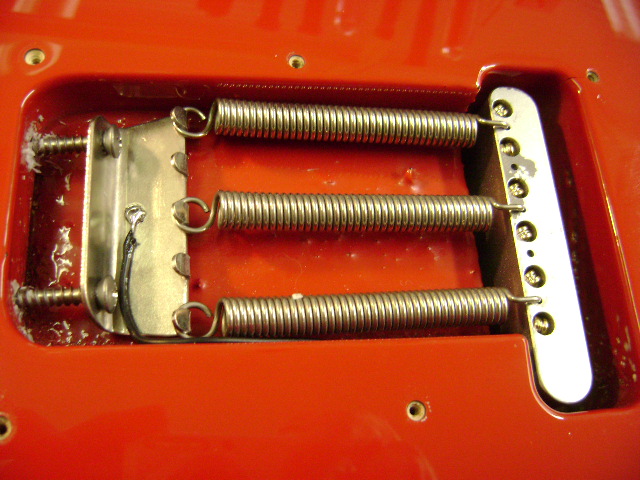 Dimarzio Virtual Vintage pickups for super quiet and dynamic sounding Strat.
I like the Heavy Blues bridge, '54 Pro, and a Blues neck for a
punchier blues tone but still dynamic.
Or a '58 bridge, '67, and a '54 neck for a more open and glassy tone but
still smooth and not "bitey".
These sets are calibrated for equal output in each position.
Add a Superswitch for the automatic Tele middle position
CTS or Bourns pots, SBE orange drop caps or Vitamin Q oil paper caps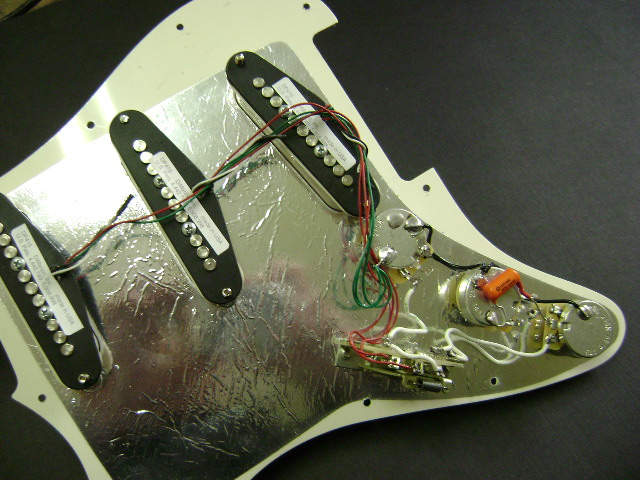 Replace this original wire Fender's been using since the '90s,
(poor insulation and loose wrap), with high quality Belden wire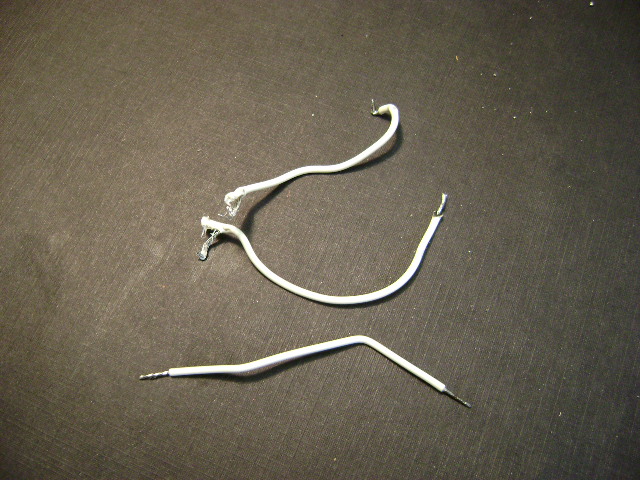 Or with vintage cloth insulated wire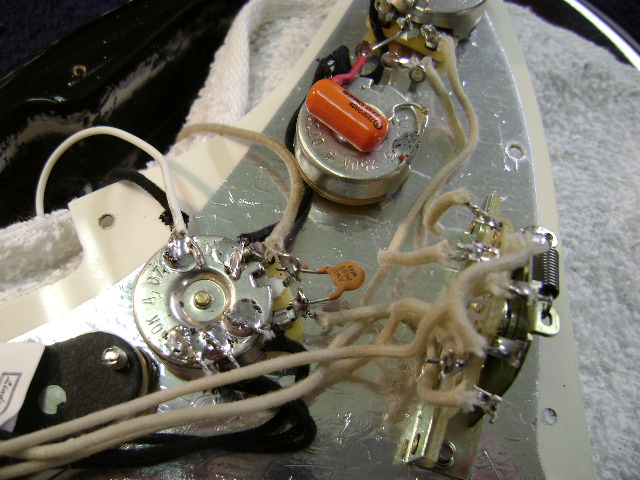 Fralin bridge pickup plates installed!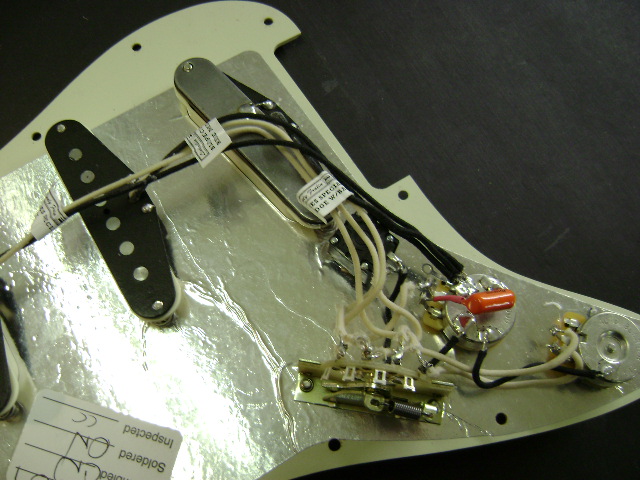 Duncan Little 59's
Beef up your Strat tone! Quiet and creamy tone that still cut's through gain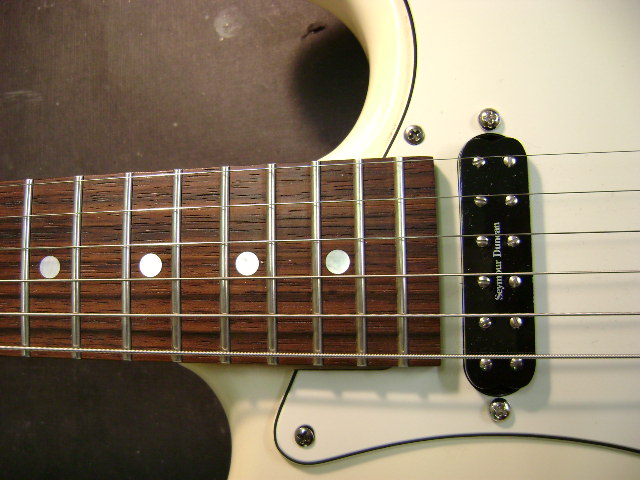 5-way Superswitch
Offers many configurations
This one is the automatic Tele in middle position!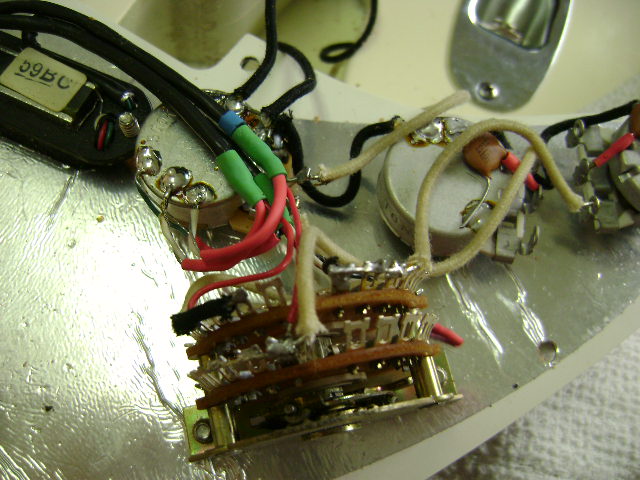 Clapton electronics installed!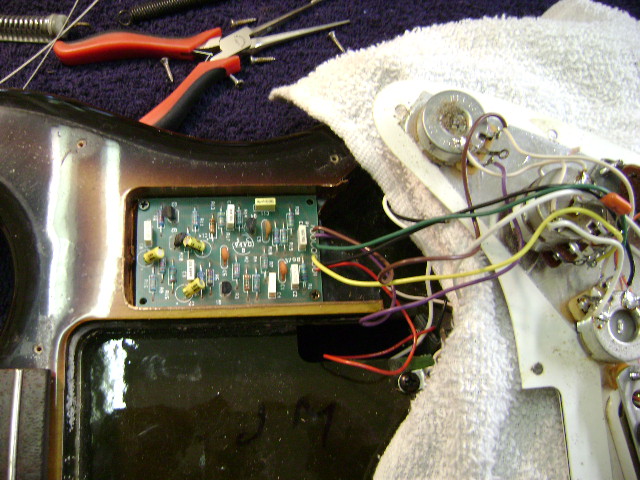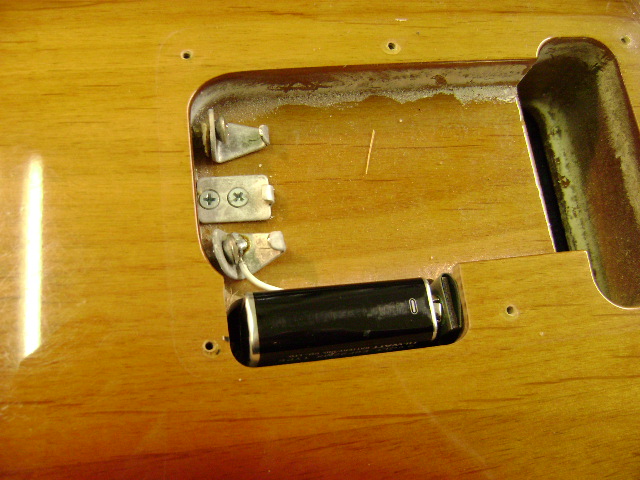 Squire/Mex Strat Upgrade
Replace rusted or loose original saddles w/GraphTech saddles.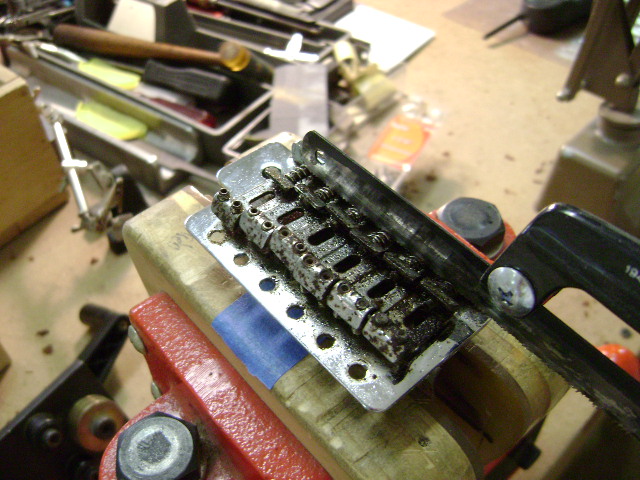 So rusted I had to saw them off!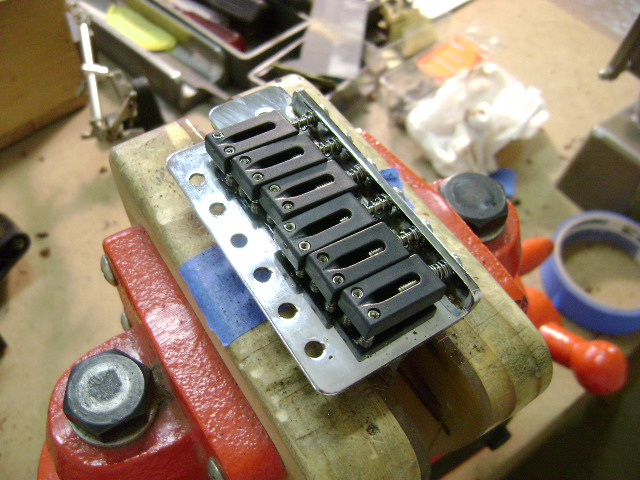 $60 set-up charge plus $40 for the saddles.