Upgrades for import electrics
Tone Pros bridges and tail pieces
Duncan Blackouts and humbuckers
Higher quality tuners and hardware
Charvel Active Electronics Upgrade
Before: soft cast metal bridge with worn out saddles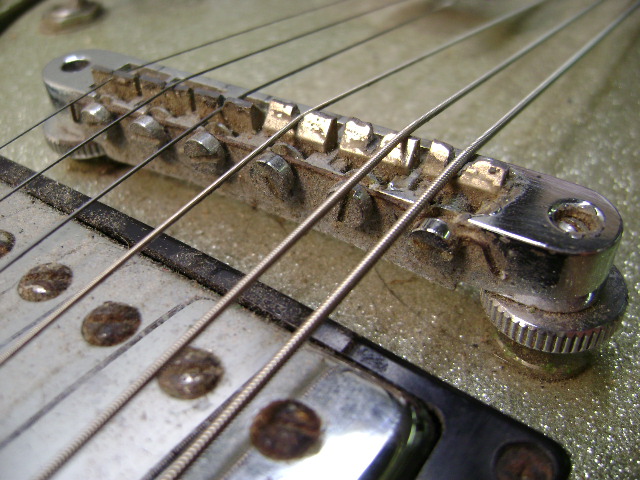 After: Tone Pros locking bridge
Better quality casting, locks into studs.
New Duncan '59s with chrome bezels.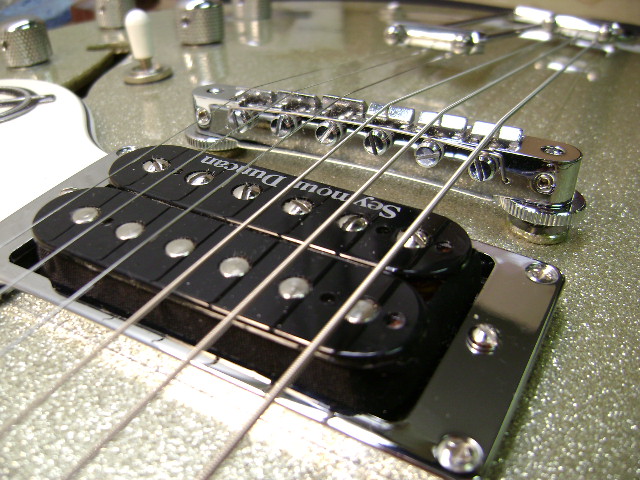 The Ultimate Epiphone Electronics Upgrade?
Before: Stock pickups, inferior import pots, caps, and jack.
Small diameter wire, clip instead of solder joints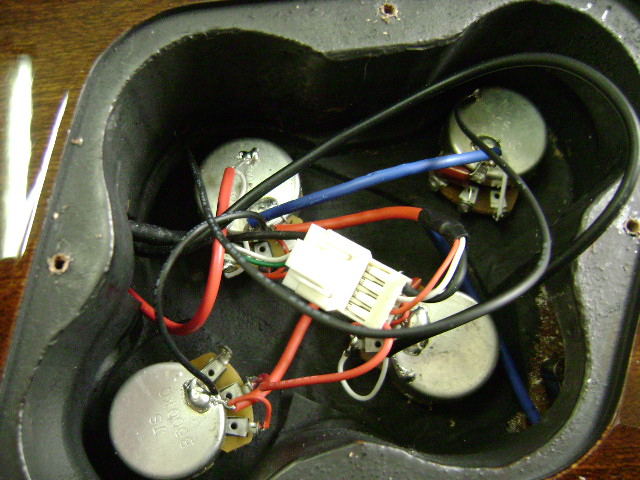 After: Bourns volume pots, CTS tone pots with Oil Paper caps.
Large diameter Belden toggle wire, Switchcraft jack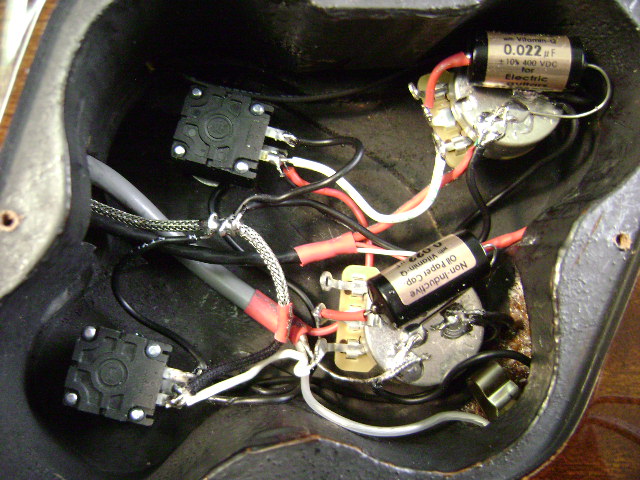 Switchcraft 3-way toggle with Belden wire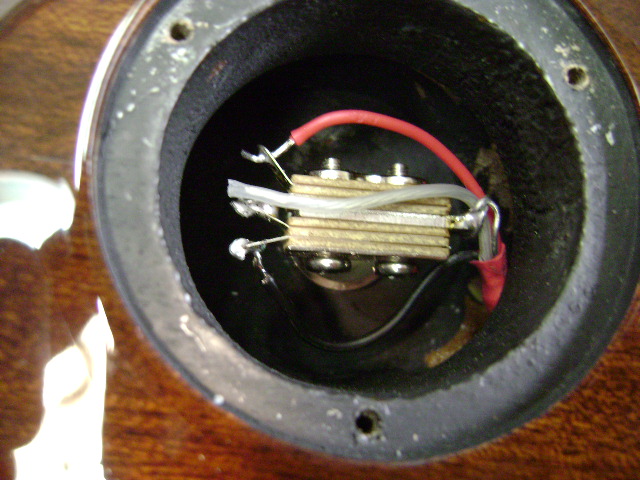 Epiphone L.P.Junior tuner upgarde
Before: Cheap import tuners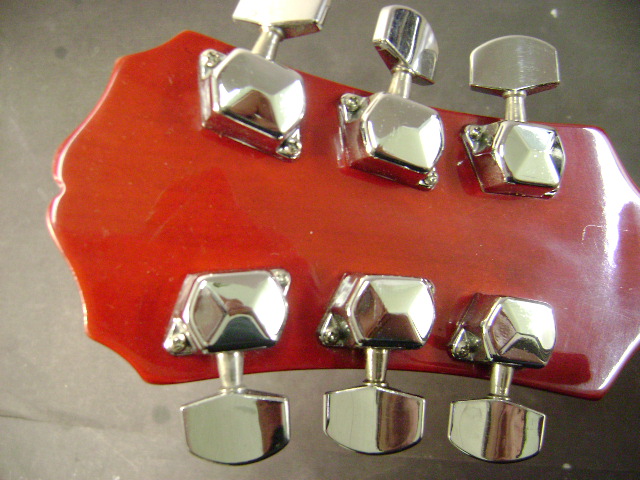 After: Vintage style Gotoh tuners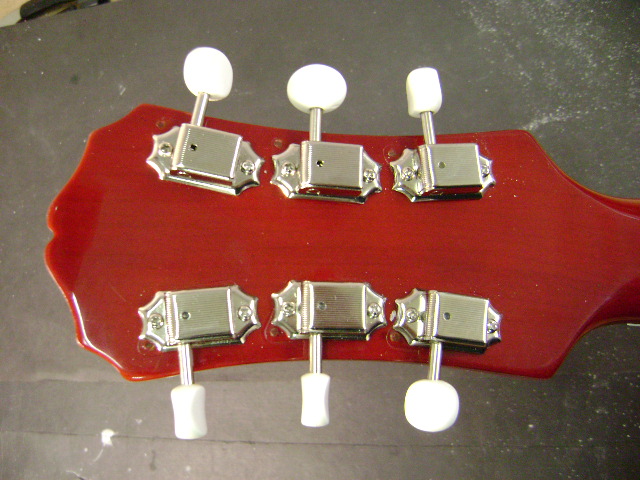 Faber German made locking bridge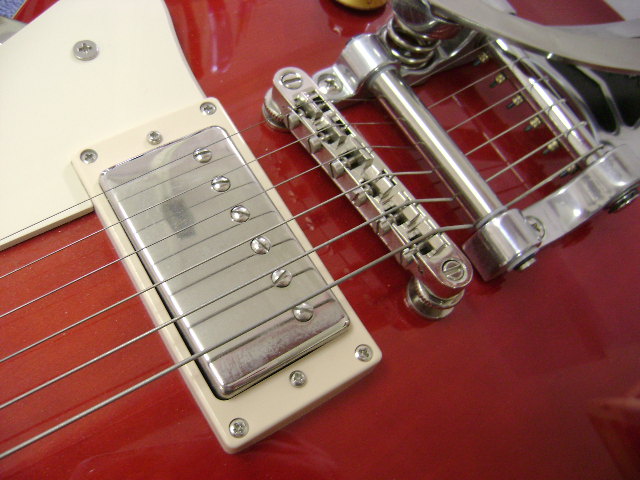 Tusq XL nut upgrade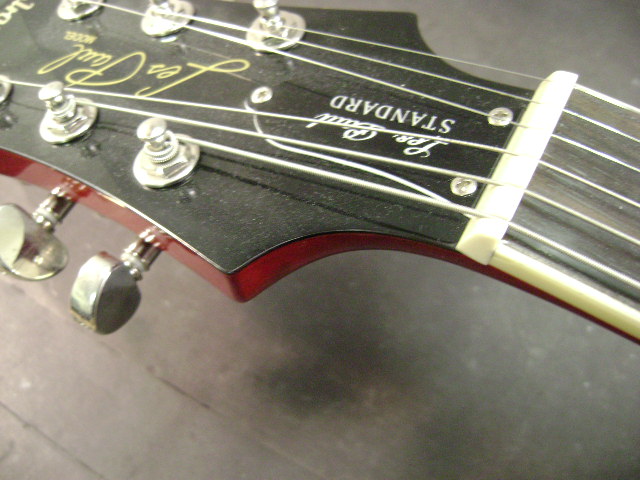 Schecter upgrade
Stock electronics to Duncan Blackouts
GraphTech nut and set-up
Before: Duncan Designed pickups, breaking strings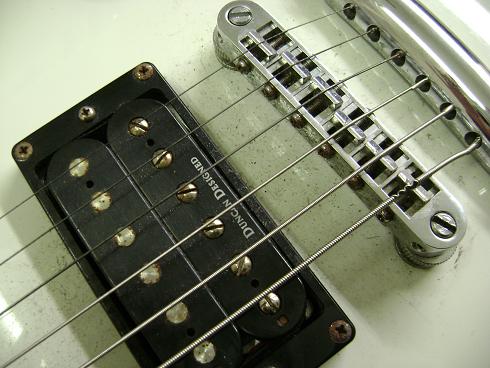 Worn saddle slots, cast metal saddles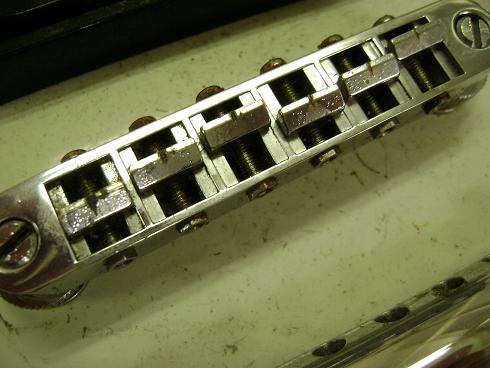 Before: import pots and poly cap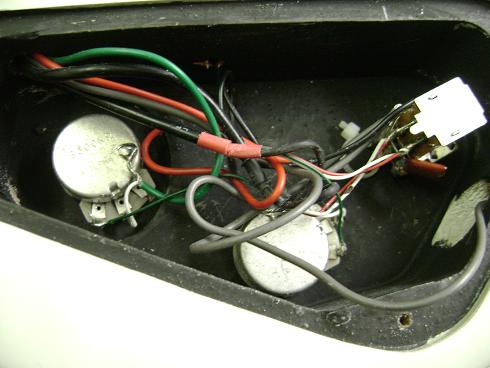 After: Duncan Blackout pickups and pots, SBE orange drop cap, cleaner wiring, Switchcraft jack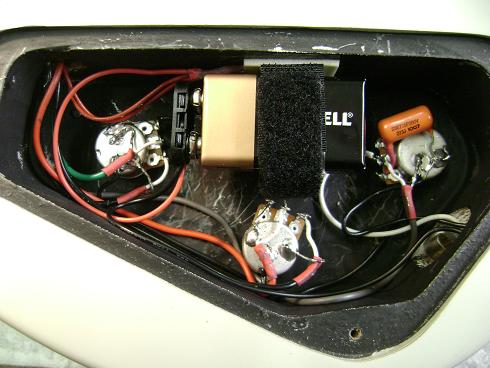 Upgraded jackplate too!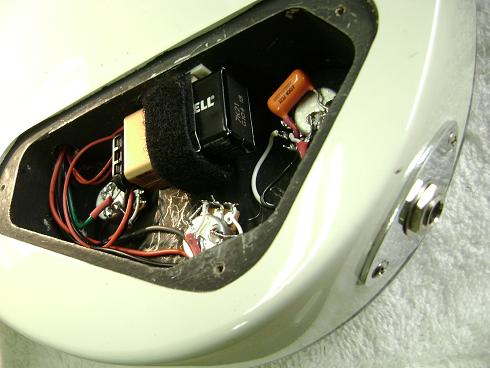 Cleaned up saddle slots, GraphTech saddles can be added to help prevent string breakage.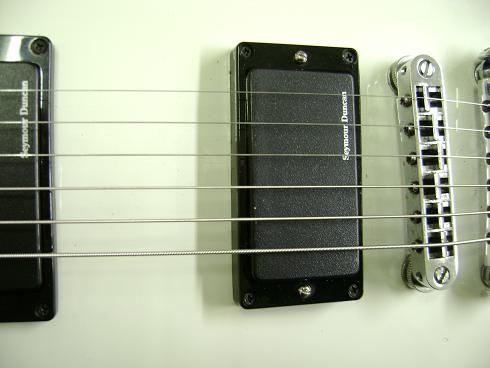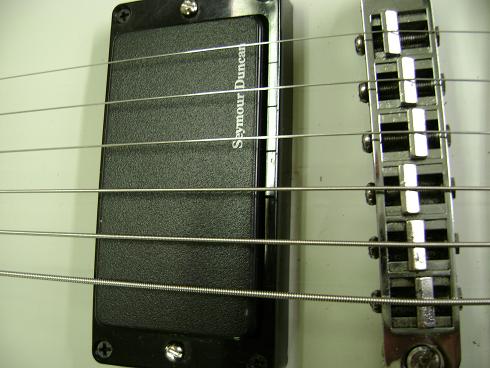 GraphTech nut installed too!