Latest project: Phil's "Blackie"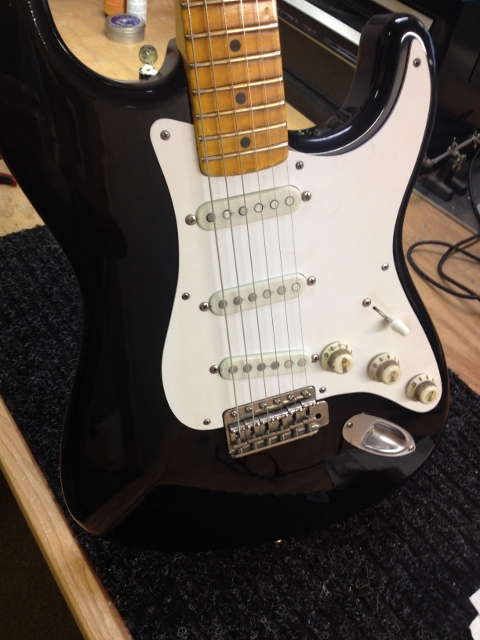 Build your dream guitar!
I can help you design a great sounding, functioning, and looking guitar.
I like combining a vintage look with the best modern features but can build what you want.
Choose from Warmoth, USA Customs, All Parts, and many others, necks and bodies.
Select from all of the hardware, pickups, and electronics I offer.
Or bring in your own components and I can assemble them for you.
Assembly includes level and crowning, properly cut nut, set-up to your liking, and high quality soldering and sheilding with copper tape.
Finishes from Orion or the manufacturer, in nitro cellulose and acrylic lacquer or poly.
I can meet many price points starting at $899.
Retro 70's Strat with modern features - $999 *SOLD*
Fralin Real 54s, Hipshot tremolo and tuners, GraphTech trees and nut
Solid maple neck 7-1/4"r, 2 pc. Alder body, Candy apple red poly finish
Fender 250 volume pot and no-load tone pots, .022 Orange drop caps
Superswitch - Automatic Tele in middle postion!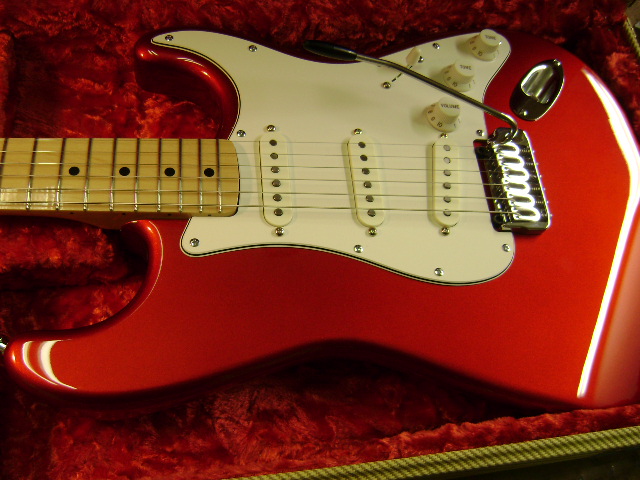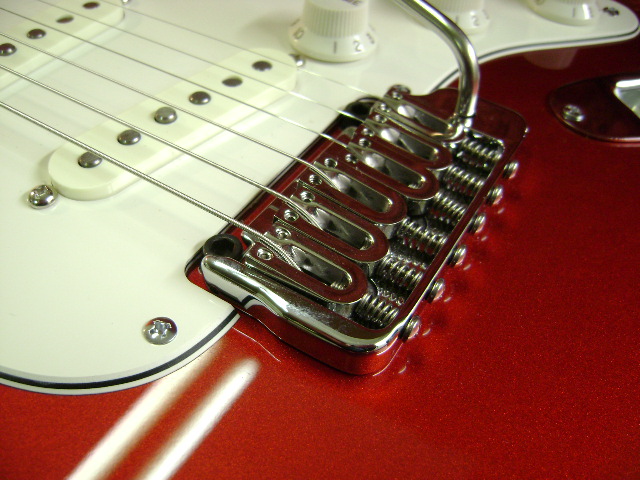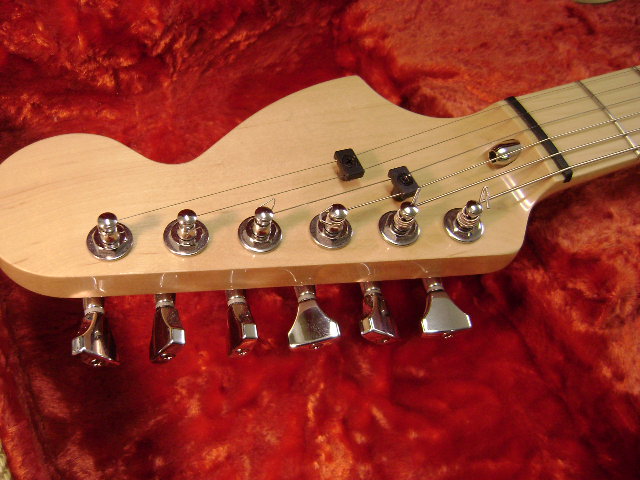 Fully sheilded!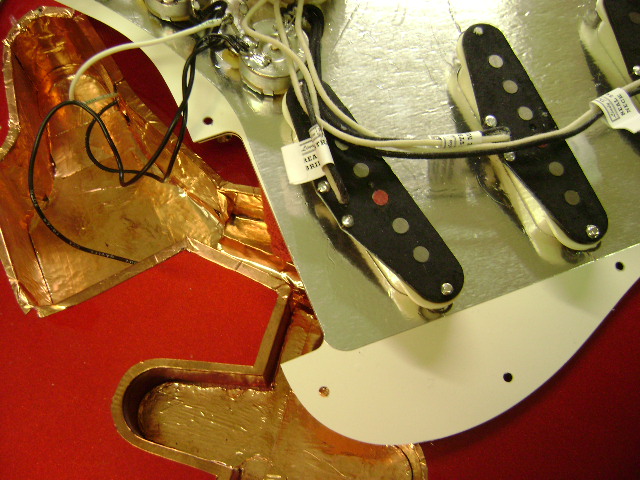 Latest Project / Zach's Tele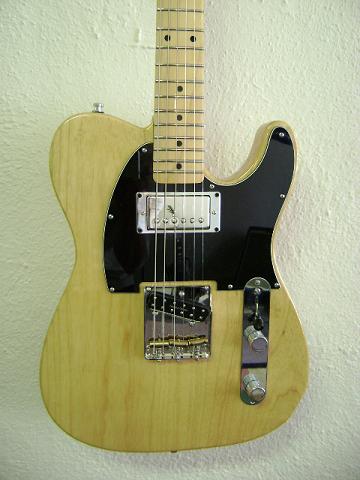 Examples of my finishes and past builds
(I'm not currently doing custom finishes)
Fiesta Red Strat
Eric Ducoff picked out the parts and I did the finish and assembly.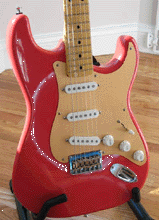 USA Custom body and neck, Stephens Design pickups,
Callaham Guitars saddles, R.S. guitarworks electronics.
Nitrocellulose lacquer, tinted, Fiesta Red. Sweet!
Call or email for price quotes on custom guitars.
The GuitRod: 50's flames over grey primer with nitro clear coats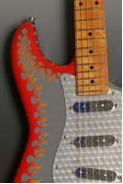 Deep Brown Tele
3 Three Little '59 Duncans, ABM bridge, 5-way w/auto Tele middle postion, chambered Warmoth body
Walnut brown shader over swamp ash w/black grain filler. Nitro finish.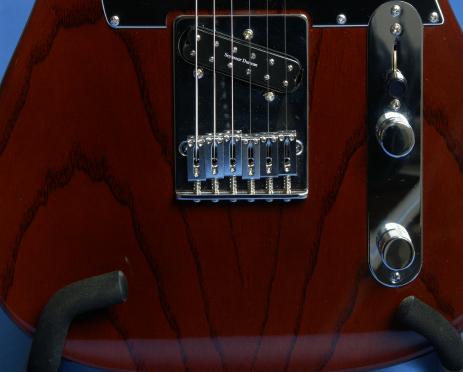 Transparent Candy Red Tele
Light red shader over swamp ash with black filler. Nitro finish.
Lil '59 bridge and Classic Stack Neck, Wilkenson bridge with adjustable brass saddles.
All Parts body and neck made this Tele very affordable!