Repairs and Restorations
Neck resets, Rehumidify Dried and Cracked tops,
Glue and Cleat Cracks, Reglue or Replace Bridges
Glue and touch-up cracked headstocks
Cleaning Aged Finishes,
Repair loose binding
Refrets and new nuts with vintage touch-ups
Repair and Clean Hardware,
Repair warped tops, reglue braces.
NEW PAGE! Guild D40 neckset tutorial.
Gibson Plastic Bridge to rosewood conversion!
1963 Martin 0018 Restoration
WWII Gibson Restoration
'63 Gretsch Restoration
'63 Strat Restoration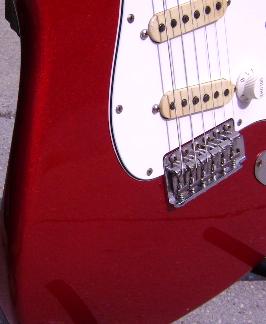 1945 WWII Era Gibson Southern Jumbo Project
Needs a neckset, reglue bridge, repair cracked top, and set-up.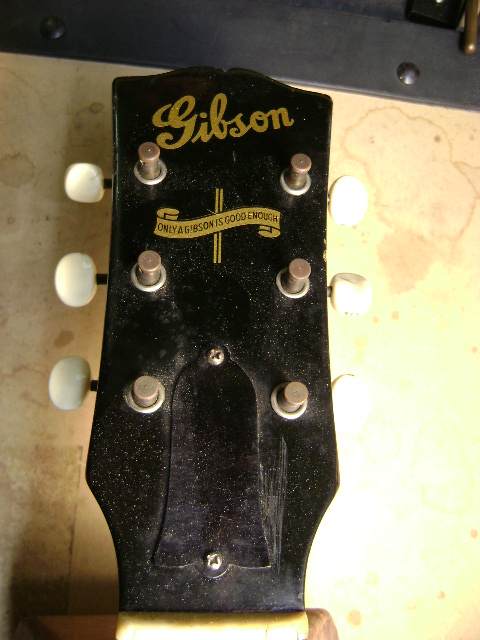 Cracked/shifted top along neck block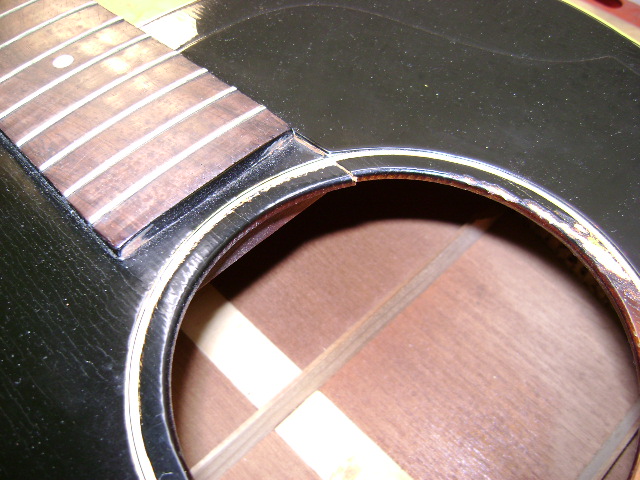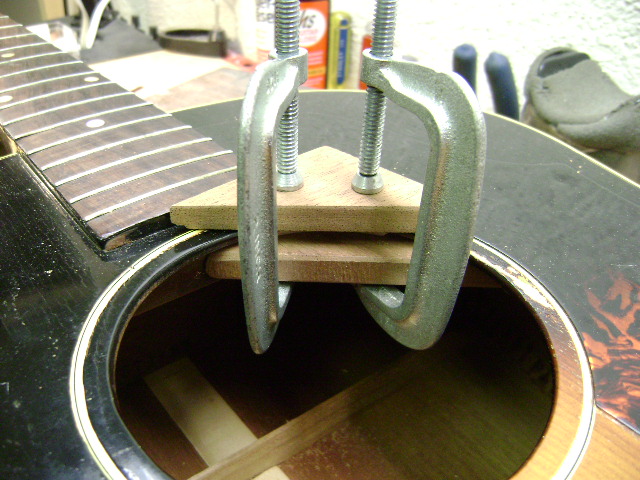 Template, cleat, and cauls.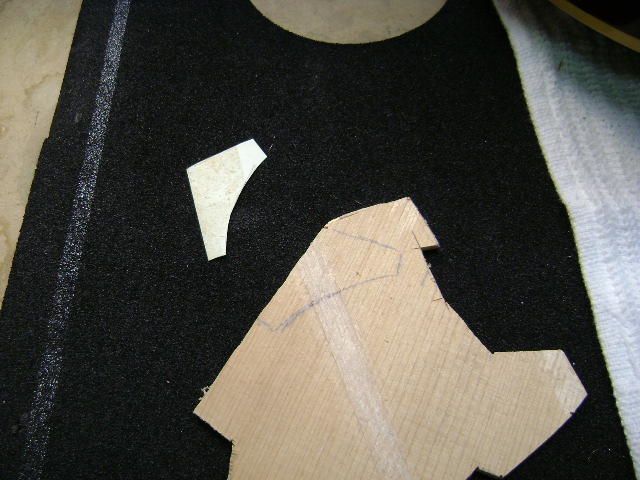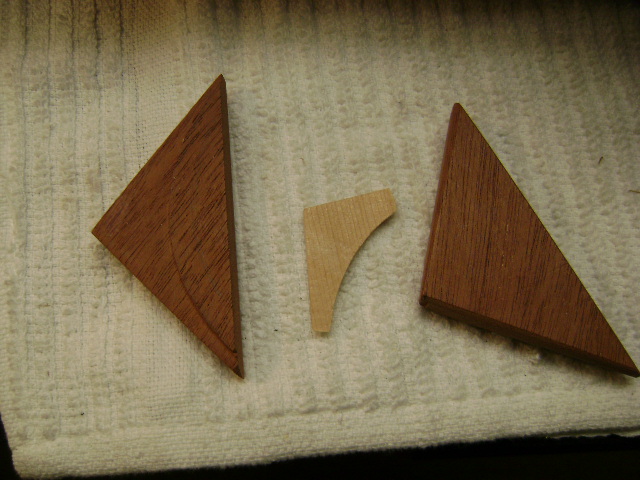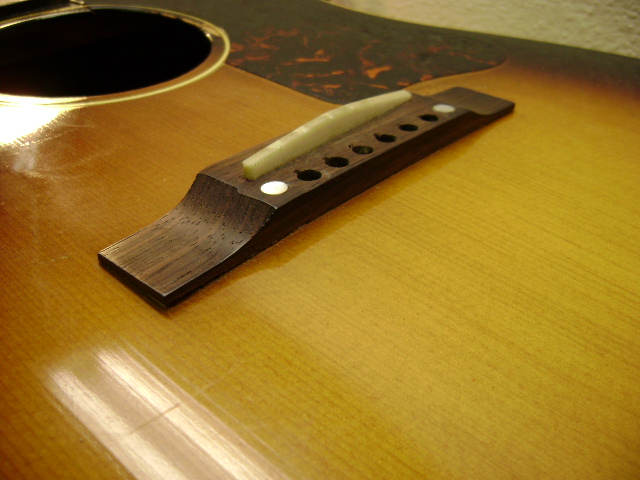 Bridge Lifting (before)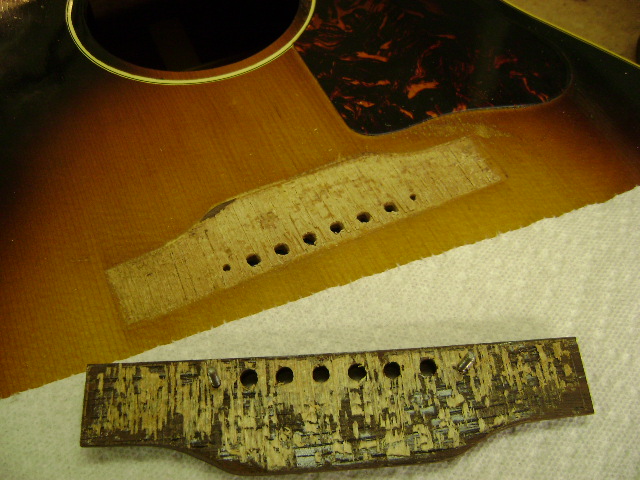 Removed and ready to prep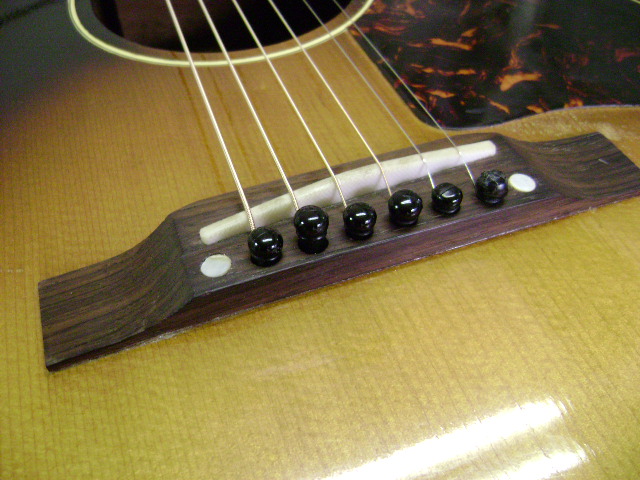 Reglued with hide glue, orignal pins are tired
Check out the original saddle profile.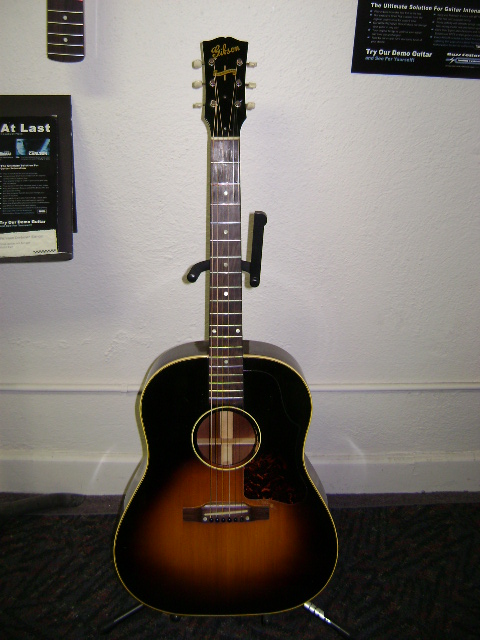 Finished! Great warm/midrange tone from light construction with hide glue.
'70's Guild X500 Restoration
Refret, new nut, new bridge, check electronics, clean finish.
Harness pulled, troubleshooting sticky switch, faulty tone control and phase switch cutting out.
Cleaned and waxed switch, found unsoldered lug on tone control and shorted lead on pickup from strippers all from the factory installation. Ah, the old Guild factory. Refreted also.


Finished!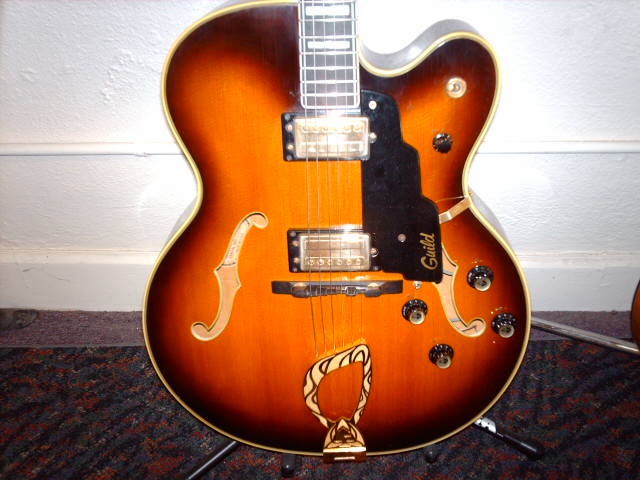 '47 D28 neckset in progress.
This guitar has barely been played! No fretwear and very few finish scratches.
It has been under string tension for years so it does need a neckset.
Beautiful Brazilian rosewood.
Steaming the neck off.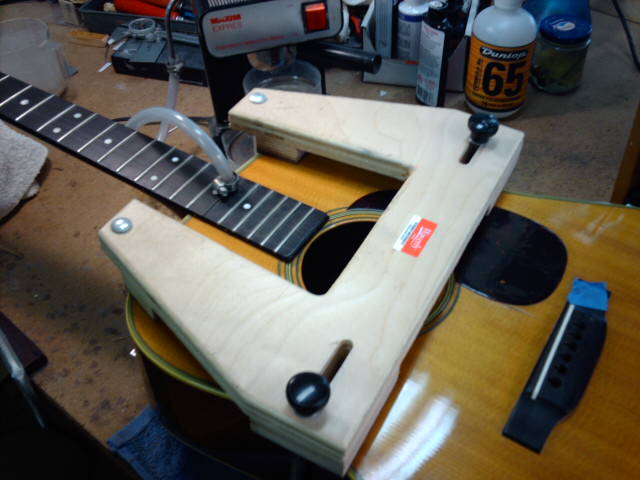 Nice and clean joint (notice the sharp angles of the dovetail), quality cut.

1963 Martin D-28, Beautiful Brazilian Rosewood
Neck reset, Rebridge, (Original bridge was shaved too thin),
Refret, new fossilized walrus tusk nut and saddle.
this guitar was unplayable for years and now plays like butter and has such a beautiful tone.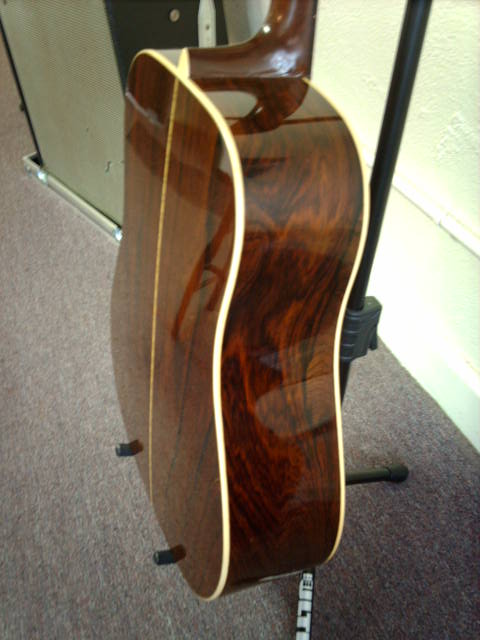 Stuart Law enjoying his '58 Gibson Country and Western.
Once owned by Willie Nelson.
This restoration included a neckset, bridge reglue, refret w/new nut, brace and crack repairs.,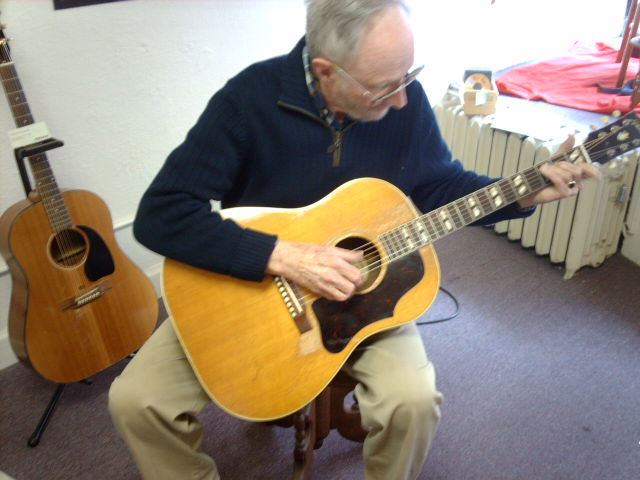 Before and after Strat refinish. Notice all of the coats of color from the factory.
Two candy apple finishes and a sunburst. Someone kept goofing up. Over 12 coats of thick color!
I stripped it to bare wood and refinished with Burgundy Mist Metallic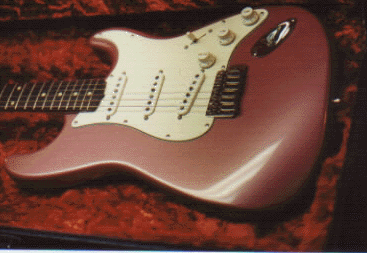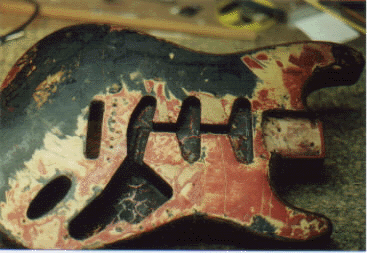 Plastic Gibson LGO Bridge replaced with rosewood bridge and bone saddle
Improves tone dramatically!