Gibson 345 Stereo to mono conversion
Electric Guitar & Bass Pickup Installations
Pickups and circuits expertly installed.
Wax potting, rerouting cavities, pickguard and cavity sheilding
with grounded copper tape.
5-way Superswtiches can offer almost any configuration you can dream up.
My favorite is the automatic Tele position in the middle position.
4-way Tele switches, push-pull, series/parallel. Stellar tone pots, orange caps.
Archtop custom harnesses and repairs.
I used to build them at Guild so I have a vast experience with any harness.
Feedback & squeal?
Wax potting, cover removal or double potting.
High gain players can upgrade to active Blackouts also. (Epoxy potted)

Rio Grande Super Classic Tele sets in stock!
Classic look with exposed magnets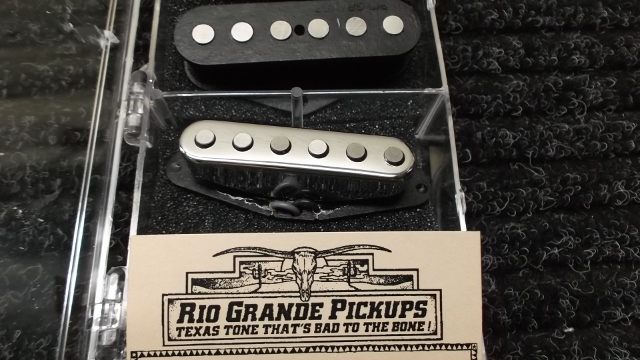 Free labor on pickguard assemblies when you buy the parts from me.
Fralin 54s! Cloth tinned wire, Superswitch, Orange drops, Fender no-load tone pots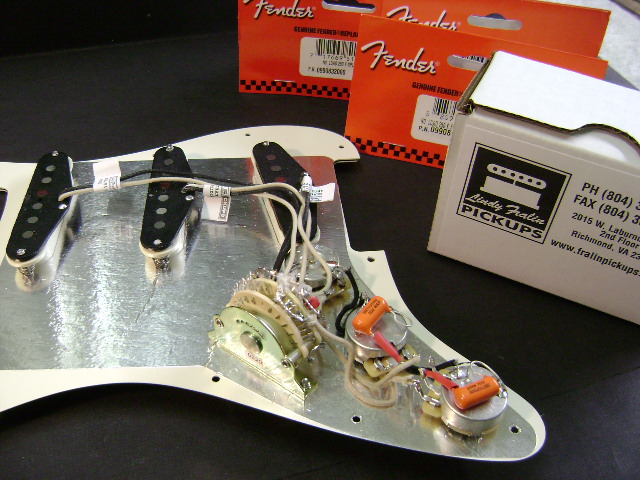 Complete copper sheilding for all pickup routs and control cavities.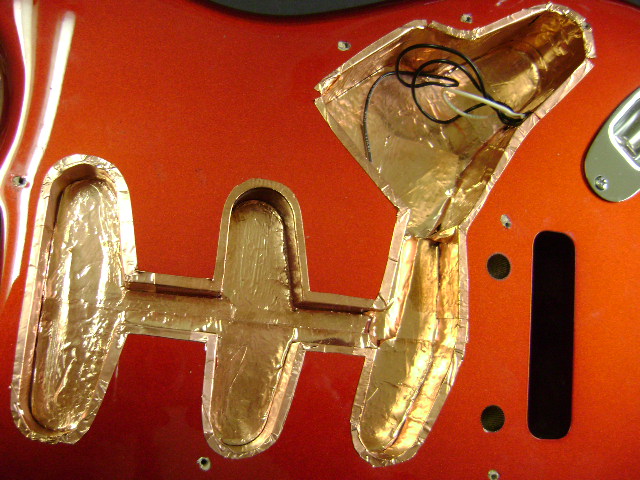 Upgrading the circuit board in new Gibsons
Before: Pickups and toggle are attached to a board via mini clips. Note the tiny caps.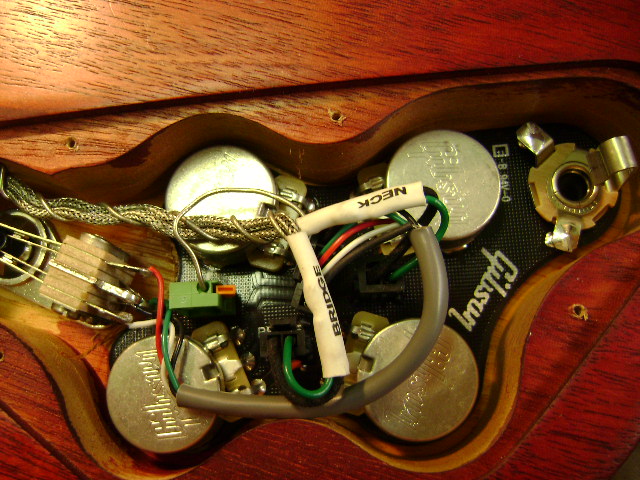 After: Traditional solder joints with upgraded pots and caps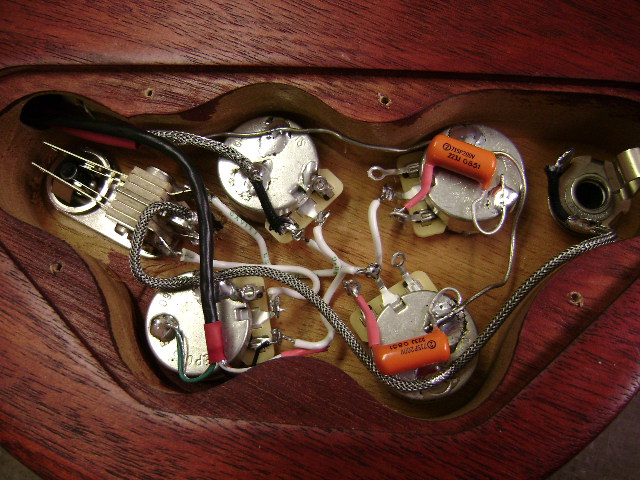 This is the best approach to upgrading the pickups in your new Gibson.
Otherwise your new pickups will have to be spliced into the existing clips.
The solder joints are a better connection than these clips also.
Sheilding is also available.
PRS Volume Pot Upgrade
Before, this Single Cut had a faulty volume pot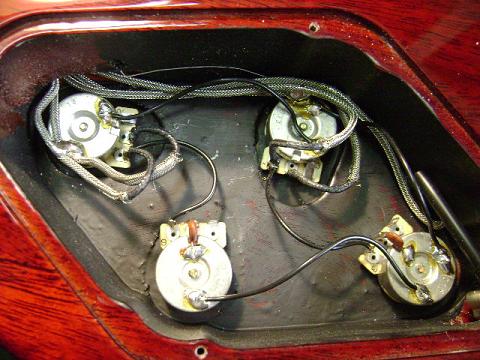 After, Bourns 500 Series volume pots,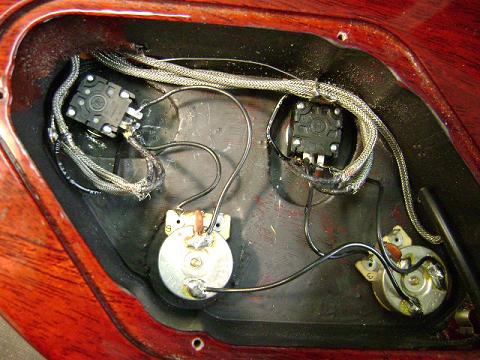 Tighter tolerances with smooth taper and feel.
$18 each + $25 Labor
Options: SBE orange drop cap, add $20. Oil paper cap, add $10
Treble Bypass cap, add $5
Les Paul Classic Upgrade
Before: Small diameter switch wire, small ceramic disc cap, pickups too hot for customer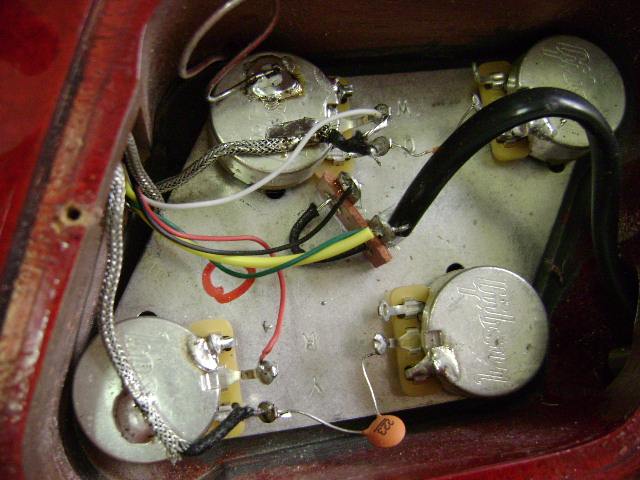 After: Upgraded wire - $25, SBE orange drop caps $4, and Lindy Fralin Allman Brothers Set - $209.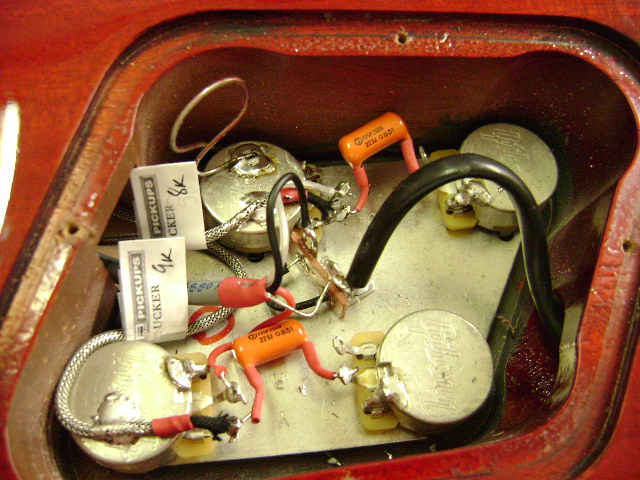 Options: Bourns 500 Series pots, $18 + $25 labor, Treble Bypass, $5
'52 Tele Reissue Upgrade
Before: Ceramic disc tone cap, resistor in series with neck position.


After: Bourns 82 Series pots, $10 ea. Vitamin Q cap, $10, standard 3-way wiring.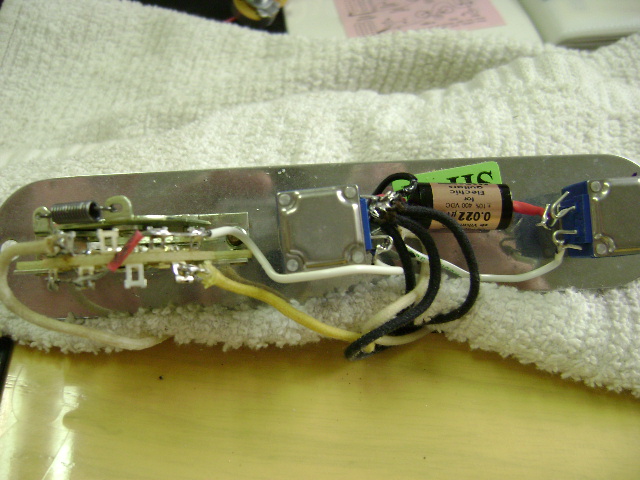 Options: 4-way switch, add $15
Original electronics kept in tact for future resale.
Custom harnesses made. I've been making them for 20 years, since my Guild days.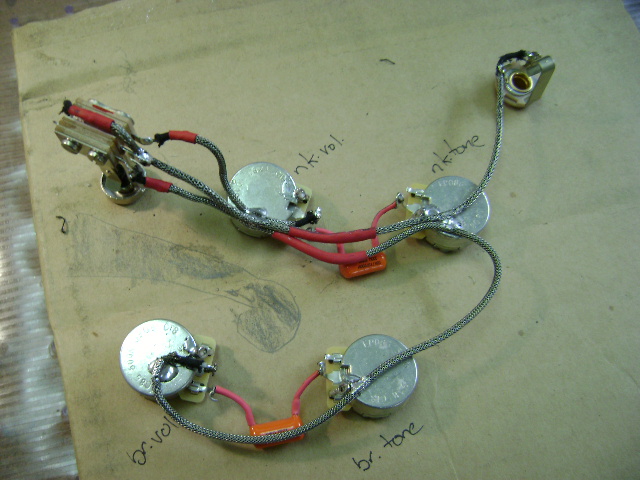 Wax potting available. Reduces microphonic feedback.
Essential for high gain with covers.
I recommend removing cover for high gain applications.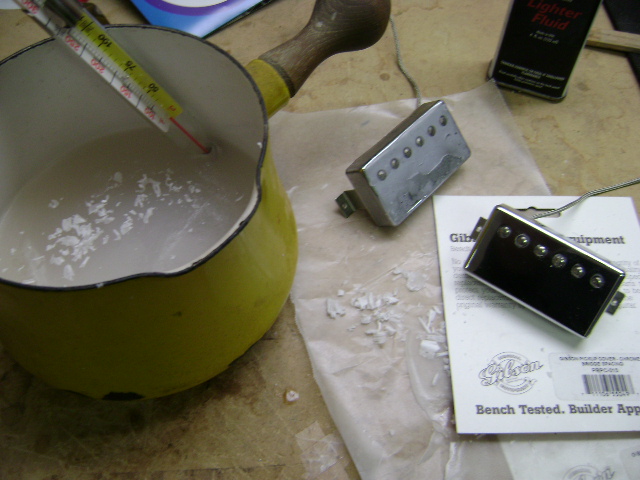 Gibson 3-way toggle wire upgrade


Replace the downgraded wire Gibson now uses with higher quality Belden wire.
Note the heat shrink. Nice touch! $25
Triple Shot bezels installed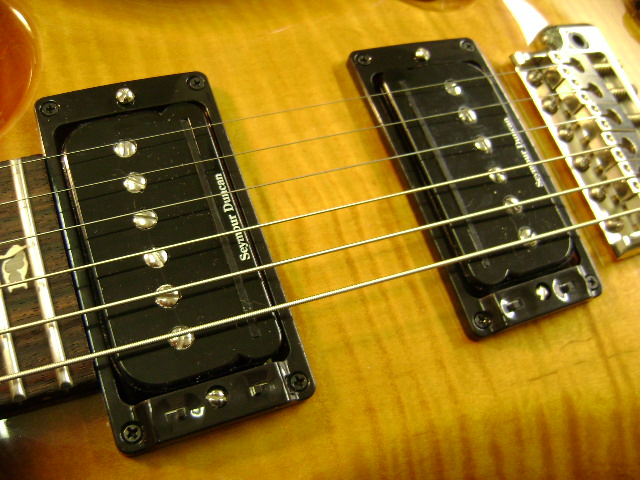 Stellartone tone pots installed and in stock!
Choose a smooth taper or click into each setting
Installed in a PRS SE with a Bourns volume pot, complete rewire with shielded Gibson style wire

Electric test rigs



Duncan calibrated Custom set in my '74 maple neck Strat
Duncan '59s in a Heritage H157
Through a '68 Super or '76 Marshall Lead II