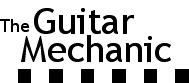 Guild F112 - Born on date: Oct 17, 1970 - Serial#: 48845 - *SOLD*
I found this F112 on a Westerly parts pick. The finish is real clean and the frets have no play wear.
It shows signs of factory repairs; (one repairman in particular), a newer 3 piece neck with Schallers and headstock veneer, rosewood bridgeplate, custom bridge and compensated saddle.
The action measures 5/64" bass side and 4/64" treble side 12th fret @ .010 neck relief.
There are also two repaired cracks along the pickguard.
Comes with a newer Guild case.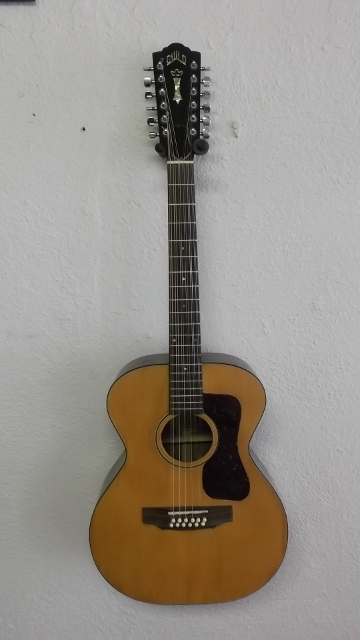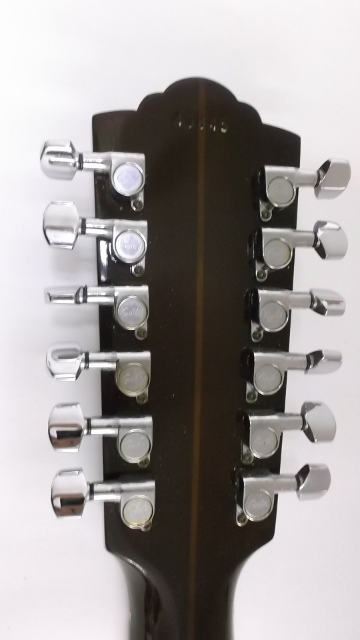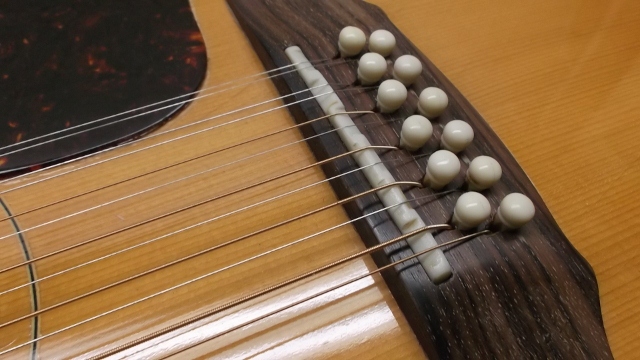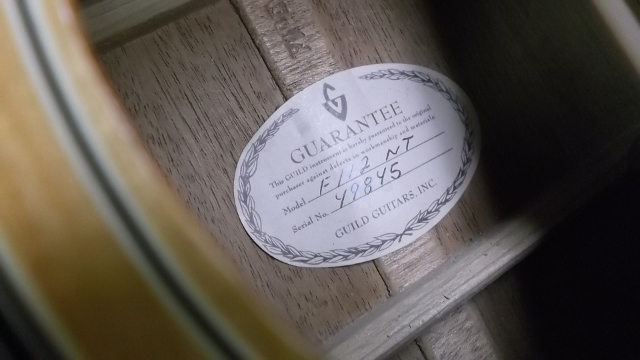 '71 F20 #68276 Nov. 1, 1971
In the process of restoring to sell, (neckset and new bridge)
Possible Nashville tuning?